Cajun Country Categories:
Recipes
La Belle Cuisine
Recipe of the Day Categories:
Recipe Home
Recipe Search
Appetizers
Beef
Beverage
Bread
Breakfast
Cake
Chocolate
Fruit
Main Dish
Pasta
Pies
Pork
Poultry
Salad
Seafood
Side Dish
Soup
Zydeco with
Warren Prejean
Photographic Print
Millsap, Diane
Buy at AllPosters.com

Pirates Alley By Night
Giclee Print
Millsap, Diane
Buy at AllPosters.com
Love New Orleans?
This book's for you!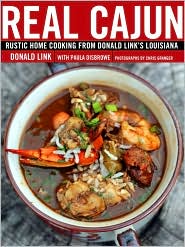 Real Cajun: Rustic Home Cooking from Donald Link's Louisiana

The Cajun
Giclee Print
Newcomb, John
Buy at AllPosters.com
Expanded Edition - 25
delicious new recipes!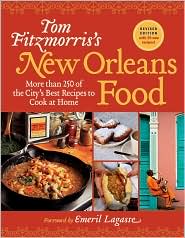 Tom Fitzmorris's New Orleans Food: More Than 250 of the
City's Best Recipes
to Cook at Home

Your patronage of our affiliate partners supports this web site.
We thank you! In other words, please shop at LBC Gift Galerie!


Cajun Band
Giclee Print
Newcomb, John
Buy at AllPosters.com

Click for
New Orleans Red Beans & Rice!
What's the difference between Cajun and Creole
?
...and the difference between Cajun and Creole cooking
s'il vous plait??
Here (in part) is what esteemed restaurant critic, writer and publisher
Tom Fitzmorris has to say on this controversial subject:
CREOLE OR CAJUN? IS THERE REALLY A DIFFERENCE?

"If you want to spark an argument among old-time gourmets, ask
them to tell you the difference between Creole and Cajun cooking.
It'll be entertaining.
Don't bother paying much attention to what exactly they say,
though. For a controversy that's carried on as long as it has with so
much heat, it's delivered almost nothing either useful or interesting.
Still, it rages on, and you see the topic addressed in almost every
book written about Louisiana food, and every conference. At the Cooks
& Books part of the Tennessee Williams Festival a few weeks ago, for
example, the highest local authorities were gassing out on this matter
yet again. Every editor I've ever written for has insisted that I weigh in
on Creole versus Cajun.
So I guess we need to drag it out here every now and then.
Here's my outlook. Cajun and Creole are the opposite ends of the
distinctive South Louisiana cuisine. It changes subtly as you drive from
Ville Platte to New Orleans. You'd find the same culinary differences
between any two points at an equal distance apart in France or Italy or
China or India or any other place with a powerful food culture.
Creole and Cajun are much more alike than they are like anything
else...
...But you do see oysters Rockefeller in Lafayette, and crawfish
etouffee in New Orleans. There's been so much cross-fertilization of
the styles over the decades that the merger has been consummated.
I say, stop thinking about it. Just eat it."
Chicken Pontalba is one of those dishes that has become a New Orleans
legend, even though you do not see it around much these days. It is on the
short list of my childhood favorites. I remember it distinctly, and quite
fondly. Therefore I was doubly pleased to find that Tom Fitzmorris has
named it No. 10 on his list of…

The One Hundred Best Restaurant Dishes
in New Orleans

"I've been counting them down, one per day. I'd still like to hear your
nominations, in case I forgot a good one. These are the dishes I'd
instantly think about ordering in the restaurants where they're served.
Most of them are menu items you can count on finding, rather than
specials. The list started with over 200 great dishes, so this is quite an
all-star lineup."
<![if !supportLineBreakNewLine]>
<![endif]>Number 10
Chicken Pontalba
Palace Cafe
605 Canal, 523-1661
"Chicken Pontalba was created at Brennan's a long time ago, but even the Brennans look upon it as an almost hopelessly antiquated dish. Which it
probably is. That, however, takes nothing away from its goodness.
What we have here is a half-chicken (or perhaps just a breast) that's been
broiled or baked. It's covered with a combination of ham, mushrooms, and
potatoes, all sautéed in butter. Over the top of it all is béarnaise sauce.
Chicken Pontalba reached a peak some years ago when the Palace Café had rotisseries for the chickens. But it's still wonderful there, even though they
only offer it on their weekend brunches.
One other restaurant serves excellent Chicken Pontalba with some frequency: Brigtsen's. But, like everything else there, it's here today, gone tomorrow."
~*~*~*~*~*~*~*~*~*~*~*~*~*~*~*
All things considered, I simply could not believe that Chicken Pontalba was
not included in LBCs vast archives of famous New Orleans restaurant recipes.
Mea culpa. Terrible oversight, apparently, but one that is easily remedied.
Here is the evolution, as best we can present it to you - from Brennan's to Commander's Palace. No doubt Dickie Brennan's Palace Cafe has added
a distinctive touch of their own.

Chicken Pontalba

Brennan's New Orleans Cookbook

Edited and Illustrated by Deirdre Stanforth
© 1961, 1964 Brennan's Restaurant and Hermann B. Deutsch,
Robert L. Crager & Co. Publishers
1982, Pelican Publishing Co., Inc,
1/2 cup butter
1/2 cup thinly sliced white onion
1/4 cup chopped shallots
1 tablespoon minced garlic
1/2 cup chopped mushrooms
1/2 cup chopped ham
1 cup diced potato, deep-fried light brown and
drained on absorbent paper
1/2 cup white wine
1 tablespoon chopped parsley
2 pounds chicken leg, thigh and breast (boned)
1 1/2 cups Béarnaise Sauce
In a 10-inch skillet melt butter and sauté onion, shallots and garlic until tender. Add mushrooms, ham and potatoes and continue cooking about
5 minutes more. Add wine and parsley, heat through. Remove sauce
from heat, keep warm. Dredge boned chicken pieces in seasoned flour
and fry golden brown. To serve, arrange chicken pieces on bed of above
sauce and cover chicken with Béarnaise Sauce. Flank with warm toast
triangles and sprinkle lightly with paprika. 2 to 3 servings.
Chicken Pontalba

The Commander's Palace
New Orleans Cookbook

By Ella and Dick Brennan,
© 1984 by Commander's Palace, Inc.
Serves 4
"Created by Chef Paul Blangé in the early days of Brennan's, this dish was
named after the beautiful Baroness Pontalba, who came to New Orleans
in the 1700s. Boneless breast of baked chicken is presented on a bed of
seasoned vegetables mixed with crisp fried potatoes and ham, all topped
with a rich, buttery béarnaise. The vegetable-ham base also makes an
excellent filling for an omelet topped with béarnaise."
10 tablespoons (1 1/2 sticks) unsalted butter
2 whole chicken breasts, halved and boned
8 cloves of garlic, minced
2 cups diced boiled ham
12 fresh mushrooms, diced
16 green onion tops, coarsely chopped
2 teaspoons Creole Meat Seasoning *
1/4 cup dry white wine
2 cups finely diced potatoes
Oil for frying
8 tablespoons Béarnaise Sauce (recipe follows)
* Creole Meat Seasoning:
Combine 1 cup salt, 3/4 cup granulated or powdered garlic, 3/4 cup freshly
ground black pepper, 1/2 teaspoon cayenne pepper or to taste, and 1/4 cup
paprika; mix thoroughly. Pour into a large glass jar. Seal tightly. Keeps indefinitely.
1. Preheat oven to 400 degrees F.
2. Melt 2 tablespoons butter in a shallow baking pan. Dip chicken breasts
in butter, coating them on all sides, arrange in the pan, and bake until
tender and lightly browned, 10 to 15 minutes. Set aside and keep warm
until ready to serve.
3. Heat remaining butter in a sauté pan and sauté garlic, ham, mush-
rooms, green onions, and meat seasoning until vegetables are slightly
cooked. Add wine and simmer gently to slightly reduce the quantity
of the sauce.
4. Meanwhile, fry the diced potatoes in oil heated to 365 degrees F.
Remove with a slotted spoon when potatoes are golden and crisp
and drain on paper towel.
5. To serve: Add the fried potatoes to the vegetable-wine mixture and
toss lightly. Put a spoonful on each plate and top with half a chicken
breast. Top each portion with 2 tablespoons béarnaise sauce and
serve immediately.

Béarnaise Sauce
Makes 2 1/2 cups
1/2 pound (2 sticks) unsalted butter
4 egg yolks, at room temperature
Juice of 1 medium lemon
1 1/2 teaspoons Worcestershire sauce
Pinch of cayenne pepper
3 tablespoons Chablis or dry vermouth
Salt to taste
2 teaspoons finely crumbled dried tarragon leaves
1. Melt butter in a skillet over medium heat. Do not let it burn. When completely melted, remove from heat.
2. Put egg yolks, lemon juice, Worcestershire sauce, and cayenne pepper
in top of double boiler over simmering water. The water in the bottom
pan should not touch the top pan.
3. With a wire whisk, beat egg yolk mixture until it thickens and a sheen forms, approximately 3 minutes, but no more than 5. Begin adding
melted butter in a steady stream, whisking constantly until all has
been added. Add 2 tablespoons of the Chablis and whisk well. The
sauce should be light and fluffy.
4. In a small saucepan, heat the remaining [1 tablespoon] Chablis and
the tarragon until liquid evaporates. Remove from heat and add the
tarragon to the sauce, mixing well. Hold at room temperature until
serving time.
Cajun Pot Au Feu
"When Gunter and Evelyn Preuss took over Broussard's, they were still
running the Versailles and wanted to keep the two menus distinct. The
Versailles was famous for its bouillabaisse, and Chef Gunter wanted
something like that at Broussard's, too--but different. This is what they
came up with. It was great, but not there any more: the chef's bouillabaisse
has taken its place. This is easier to make. And cheaper--no saffron."
1 stick butter
4 medium carrots, coarsely chopped
2 onions, coarsely chopped
2 leeks, white parts only, well washed
and chopped coarsely
6 ribs celery, coarsely chopped
2 Tbs. tomato paste
1/4 cup brandy
2 cups white wine
3 fresh, ripe, peeled, seeded tomatoes
1/2 tsp. chopped garlic
3 quarts chicken stock
3 Tbs. butter
1 lb. shrimp, peeled and deveined
1 lb. fish fillets (redfish, trout,
sheepshead, drum, etc.)
2 dozen oysters
1 lb. lump crabmeat
1/4 cup chopped fresh parsley
1. In a large saucepan, heat the stick of butter until it bubbles. Sauté
the carrots, onions, leeks and celery in the butter until they turn limp.
2. Stir in the tomato paste, then pour in the brandy. Carefully flame
the brandy and allow the flame to extinguish itself.
3. Pour in the white wine and bring it to a boil. Reduce by about
one-fourth, then add the tomatoes and garlic. Return to a boil, cook
for about a minute more, and add the chicken stock. Bring to a boil
and cook for about 15 minutes.
4. Meanwhile, heat the 3 Tbs. butter in a skillet and, in turn, sauté the shrimp, fish, and oysters. The shrimp should turn pink, the fish should
turn opaque, and the edges of the oysters should curl. Do not overcook.
5. Add the shrimp, fish, oysters, crabmeat, and parsley to the soup and
bring to a boil. Season to taste with salt, pepper, and Tabasco sauce.
This dish can be served as is, with rice, or with pasta. The consistency
should be like that of gumbo. Serves four entrees generously.
Do you know what it means
to miss New Orleans?
Party Central!
Daily Recipe Index
Recipe Archives Index
Recipe Search