Blue Jazz
Art Print
Lourenco, Didier
Buy at AllPosters.com
La Belle Cuisine - More
Lagniappe * Recipes
Fine Cuisine with Art Infusion
"To cook is to create. And to create well...
is an act of integrity, and faith."
*Lagniappe (lan-yap) - a little something extra,
that little unexpected pleasant surprise.
Marcelle's Mardi Gras
Parade Party

Shop for TABASCO(R) Mardi Gras items.
"It would be a pity not to indulge the time-honoured need for seasonal
feasting, but it's important that this desire to be extravagantly hospitable
doesn't become a stress-producing means of self-persecution."
~ Nigella Lawson
---
Recipe of the Day Categories:
Recipe Home
Recipe Index
Recipe Search
Fruit

Fleur de Lis Lady
Giclee Print
Turner Dyke,...
Buy at AllPosters.com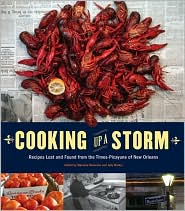 Cooking Up a Storm:
New Orleans Recipes
for Recovery

Blaine Kern's Mardi Gras World,
New Orleans, Louisiana, USA
Photographic Print
Jones, Adam
Buy at AllPosters.com


Harlequin
Paul Cezanne
Buy This Allposters.com


Your patronage of our affiliate partners supports this web site.
We thank you! In other words, please shop at LBC Gift Galerie!

Mardi Gras Balcony
Giclee Print
Millsap, Diane
Buy at AllPosters.com

Laissez les bons temps rouler!
Tamale pie can heat up a parade party
The Times-Picayune, New Orleans, LA
January 27, 2005
by Marcelle Bienvenu
Cooking Creole
"I barely got my Christmas decorations put away before I had to get back up
on the ladder and pull out the Mardi Gras boxes from the shelves in my big
storage building.
While I struggled and unpacked each container, I kept thinking to myself
that no wonder we're crazy in this part of the country. We can't seem to
stop partying!
I dug through my collection of beads, looped a few around my neck to get
me in the mood, and spent the better part of the afternoon fashioning my
Carnival décor. Purple, green and gold flags are put in their bases and flap
in the stiff north wind. Garish purple foil bows on the fence posts sparkle
gaily.
My collection of king cake babies are nestled on a cushion of gold and
purple satin in the kitchen. The dining room table is now covered with
countless doubloons and ropes of beads. Carnival season is short this
year, but I'm determined not to let it pass me by. I am ready for the last
few days of madcap merriment and parades.
Here in Acadiana [St. Martinsville] we don't have near the number of
parades and balls as in New Orleans, but believe me we have plenty to
keep us busy. On the Sunday before Mardi Gras we have a huge parade
in downtown St. Martinsville and I'm hosting an after-parade party for
a few friends.
No matter what kind of weather may prevail, I have been told I must have
a chicken and sausage gumbo. No problem. I made it yesterday and it's
now stashed in containers in the freezer. I don't want to have to miss out
on the parade watching, right?
But I also have a few other ideas up my sleeve. If I don't have a big head
from the ball the night before I can get up early enough to get these done
before I head out for the streets."
Tamale Pie
Makes 6 to 8 servings
1 cup chopped onions
1 cup chopped bell peppers
2 tablespoons vegetable oil
1 pound lean ground beef
1 (8-ounce) can tomato sauce
2 tablespoons tomato paste
1 (10-ounce) package frozen corn, thawed
1 cup chopped green olives
1 tablespoon ground cumin
1/2 teaspoon ground allspice
2 teaspoons chili powder
Salt to taste
Cayenne to taste
1 tablespoon Worcestershire sauce
1 teaspoon hot sauce [such as Tabasco]
1 tablespoon plus 1 cup yellow cornmeal
1 cup all-purpose flour
3 tablespoons sugar
2 teaspoons baking powder
3 tablespoons butter, melted and cooled slightly
3/4 cup milk
1 egg, lightly beaten
1/2 cup grated sharp cheddar cheese
1 (4-ounce) can chopped green chiles
Preheat the oven to 400 degrees [F]. Cook the onions and bell peppers in
the oil over medium heat until they are soft, about five minutes.
Add the beef and cook, stirring often, until the beef is no longer pink. Add
the tomato sauce, tomato paste, corn, olives, cumin, allspice, chili powder,
salt, cayenne, Worcestershire, hot sauce and one tablespoon cornmeal. Stir
to mix well.
Simmer, stirring occasionally, for 30 minutes. Spoon the mixture into a
2 1/2-quart casserole. (At this point, the mixture can be refrigerated for
one or two days.)
In a mixing bowl, combine the remaining one cup cornmeal, the flour,
sugar, baking powder, butter, milk and egg and stir until the batter is
combined. Add the cheese and chiles. Stir to blend.
Drop the batter by large spoonfuls around the edge of the casserole.
Bake for 10 minutes. Reduce the heat to 350 degrees [F] and bake for
30 to 40 minutes or until the batter is golden. Serve immediately.
Avocado and Red Onion Salad
Makes about 6 servings
3 medium avocados, peeled and sliced
1 tablespoon fresh lime juice
1 cup thinly sliced red onion
2 teaspoons chopped fresh cilantro or parsley
1/4 cup red wine vinegar
2 teaspoons Creole or Dijon-style mustard
3/4 cup olive oil
2 tablespoons finely chopped red onion
Salt and freshly ground black pepper to taste
In a salad bowl, toss the avocados with the lime juice. Add the sliced
onions and cilantro or parsley.
In a small jar combine the vinegar, mustard, olive oil, chopped red
onions, salt and pepper. Put the car on the jar and shake well for
about 30 seconds.
Add the dressing to the avocado and onion mixture. Toss to mix.
Serve immediately or chill for about 30 minutes.
~*~*~*~*~*~*~*~
"To cool down the mouth, what could be better than a
caramel cream custard? Here's my version."
Burnt Cream
Makes 6 to 8 servings
8 egg yolks
1 cup sugar
1 quart heavy cream
1 tablespoon vanilla extract
Preheat the oven to 350 degrees [F]. Combine the egg yolks and 1/2 cup
sugar in a mixing bowl and beat for three to four minutes or until the mix-
ture is thick and pale yellow. Heat the cream in a heavy saucepan until
small bubbles begin to form around the edges. Do not boil. Pour the
cream in a slow stream into the egg mixture, beating constantly. Add
the vanilla. Strain the mixture through a fine sieve into a baking dish.
Place the dish in a shallow pan and add boiling water to the second pan
so that the water comes halfway up the sides of the custard dish. Bake
for 45 minutes or until a knife inserted in the center comes out clean.
Remove from the oven and cool completely. Refrigerate for at least
four hours before serving. Remove from the refrigerator and let come
to room temperature.
Set the oven broiler to its highest temperature. Sprinkle the top of the
custard with the remaining 1/2 cup sugar. Coat the surface as evenly
as possible. Slide the dish under the broiler about three inches from
the heat. Cook for four to five minutes or until the sugar forms a
crust over the cream. Watch carefully so that it doesn't burn. Cool
the cream again and refrigerate for a couple of hours before serving.
©2003 NOLA.com. Used with permission.

Who's Your Mama, Are You Catholic,
and Can You Make a Roux?

Featured Archive Recipes:
Avocado with Roasted Red Pepper Sauce
Crawfish Crazy (Marcelle Bienvenu)
Eggplant Bayou Teche (Paul Prudhomme)
French Quarter Muffuletta
Garlic Meatball Po' Boys (Emeril)
Mo' Po' Boys
Gumbo Galaxy
Gumbo Pie with Salt Corn Bread Crust
Louisiana Red Beans and Rice
Mardi Gras Food a Hot Topic
for New Orleanians
Mardi Gras Madness in La Place
Mardi Gras Munchies
Mardi Gras Potato Salad
New Orleans Oyster Shooters
Seafood Jambalaya (Commander's Palace)
Sweet lagniappe...
THE Classic Crème Brûlée
(Burnt Cream)
Chocolate Mardi Gras Fondue
Commander's Kahlua Mousse Cake
Double Chocolate Bread Pudding with
Salted Bourbon Caramel Sauce
"Jambalaya" Bread Pudding
King Cake
Mardi Gras Doughnuts
Mardi Gras Cake
New Orleans Chocolate Layer Cake
New Orleans Jolt Cake
Man cannot live by food alone...
Cajun Lemonade.
Mardi Gras Milk Punch
New Orleans Libations
More New Orleans Libations
Festive February Libations

More Lagniappe Recipes
Party Central!
Do you know what it means
to miss New Orleans?
Daily Recipe Index
Recipe Archives Index
Recipe Search