Your patronage of our affiliate partners supports this web site.
We thank you! In other words, please shop at LBC Gift Galerie!

Red Onions
Consuelo Gamboa
Buy This Allposters.com



Chilled Cucumber Soup with Shrimp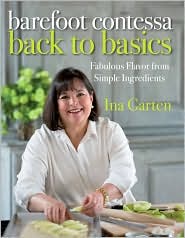 Barefoot Contessa
Back to Basics:
How to Get Great Flavors
from Simple Ingredients
This recipe can also be found on
Food Network Show: Barefoot Contessa
Episode: Sweet Charity
Total Time: 2 hr 20 min
Prep: 20 min
Inactive: 2 hr 0 min
Yield: 9 servings
Level: Easy
"Going, going gone! Lunch with Ina is up for auction. The winning
bidders can look forward to delicious lunch of chilled cucumber soup
with shrimp, lobster and shells salad and Eton Mess. Plus there's a
star-studded guest list including Alec Baldwin and Mariska Hargitay.
This will be an easy lunch to prepare with spectacular results."
2 (17-ounce) containers Greek yogurt
1 1/2 cups half-and-half
3 hothouse cucumbers, unpeeled, seeded and chopped
3/4 cup chopped red onion
9 scallions, white and green parts, chopped
2 tablespoons kosher salt
1 tablespoon freshly ground black pepper
1/4 cup chopped fresh dill
3/4 cup freshly squeezed lemon juice (6 lemons)
3/4 pound cooked large shrimp, halved
Thin slices of lemon, halved, for garnish
Fresh dill, for garnish
In a large mixing bowl, stir together the yogurt, half-and-half, cucumbers,
red onion, scallions, salt, and pepper. Transfer the mixture in batches to
the bowl of a food processor fitted with the steel blade. Process until the
cucumbers are coarsely pureed and then pour into another bowl. Continue processing the soup until all of it is pureed. Fold in the dill, cover with
plastic wrap, and refrigerate for at least 2 hours, until very cold.
Just before serving, stir in the lemon juice. Serve chilled, garnished
with the shrimp, lemon, and fresh dill.

Featured archive recipes:
Avocado Gazpacho
Chilled Avocado and Zucchini Soup
Chilled Bloody Mary Soup with Crabmeat
(Martha Stewart)
Cold Corn and Zucchini Soup
Cold Cucumber and Spinach Soup
Cool Jade Soup
Cucumber, Tomato and Avocado Soup
(Craig Claiborne)
Gazpacho with Shrimp and Avocado
(Chef Wolfgang Puck)
Ranch Cucumber and Lime Soup
Red and Gold Gazpacho with
Cucumber Salsa
Zucchini-Lemon Soup



Index - Soup Recipe Archives
Basic Stock Recipes
Summer Holiday Recipe Index!
Daily Recipe Index
Recipe Archives Index
Recipe Search