Your patronage of our affiliate partners supports this web site.
We thank you! In other words, please shop at LBC Gift Galerie!

Onions
Art Print
Moragues, Joaquin
Buy at AllPosters.com


Crustless Onion Quiche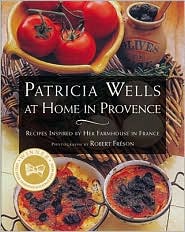 Patricia Wells at Home
in Provence: Recipes
Inspired by Her Farmhouse
in France

(James Beard Foundation Award Winner)
by Patricia Wells, 1996, Scribner
"This beautifully golden crustless quiche makes a great Sunday
night supper…
I've also served it as a sit-down appetizer at a cocktail party
with a glass of chilled white wine."
Eight servings
Equipment: One 10 1/2-inch (27 cm-) round baking dish
Unsalted butter for preparing the tart pan
1 pound (500 g) onions, peeled
3 tablespoons (1 1/2 ounces; 45 g)
unsalted butter
1 tablespoon fresh thyme leaves,
carefully stemmed
Sea salt and freshly ground
black pepper to taste
Freshly grated nutmeg to taste
4 large eggs
1/4 cup (60 cl) whole milk
3 tablespoons heavy cream
1. Preheat the oven to 425 degrees F (220 degrees C.; gas mark 7/8)
2. Generously butter the bottom and sides of the baking dish. Set aside.
3. Slice the onions in half lengthwise. Place, cut side down, on a cutting
board and slice crosswise into very thin slices.
4. In a large unheated skillet, combine the onions, butter, rhyme, salt,
pepper, and nutmeg. Sweat over moderate heat, covered, until
onions are soft, about 8 minutes. They should not caramelize or
turn brown. Taste for seasoning. Set aside.
5. Crack the eggs into a medium-size bowl and whisk just to blend.
Whisk in the milk and cream.
6. Transfer the onions to the prepared baking dish, smoothing them
out with the back of a spoon. Pour the egg mixture over the onions.
Season with additional pepper and nutmeg. Place in the center of
the oven and bake until the top is a deep golden brown and the
custard is firm, about 30 minutes. To test for doneness, insert the
tip of a knife in the center of the quiche. It is done when the knife
comes out clean. Do not underbake or the quiche will be mushy,
not firm. Let sit for about 5 minutes to firm up. Serve warm, cut
into thin wedges.
Wine Suggestion: I love a light, young Viognier with this,
but any good drinkable white will do.
Variation: To give the quiche a Provençal accent: Just before baking,
arrange eight rinsed and soaked anchovy fillets in a pinwheel on
the quiche. Separate the anchovies with a pitted black olive.

Featured Archive Recipes:
Quiche - from the Simple to the Sublime

Index - Appetizer Recipes
Index - Main Dish Recipes
Classic French Recipes
Daily Recipe Index
Recipe Archives Index
Recipe Search