The Temple Bar Pub, Dublin,
County Dublin, Republic of
Ireland (Eire)
Photographic Print
Pitamitz, Sergio
Buy at AllPosters.com

La Belle Cuisine - More Main Dish Recipes
Fine Cuisine with Art Infusion
"To cook is to create. And to create well...
is an act of integrity, and faith."
Emeril's Braised Cabbage with
Corned Beef Hash
"We're not building a rocket ship here,
we're cooking - plain and simple."
~ Emeril Lagasse
---
Recipe of the Day Categories:
Recipe index
Recipe Search
Fruit

Stradbally, Ireland
Photographic Print
Buy at AllPosters.com


Your patronage of our affiliate partners supports this web site.
We thank you! In other words, please shop at LBC Gift Galerie!

Thatched Cottages, Ballyvaughan, County Clare, Munster, Republic of Ireland
Photographic Print
Cook, Gary
Buy at AllPosters.com


Braised Cabbage with
Corned Beef Hash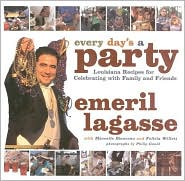 Every Day's a Party:
Louisiana Recipes for Celebrating
with Family and Friends

by Emeril Lagasse with Marcelle Bienvenu and
Felicia Willett, 1999, William Morrow and Co., Inc.
Makes 8 servings
2 tablespoons unsalted butter
3 1/2 cups thinly sliced yellow onions
1 3/4 teaspoons salt
1 3/4 teaspoons freshly ground black pepper
1/2 head white cabbage (about 1 1/2 pounds),
cored and thinly sliced
1 teaspoon sugar
3 teaspoons Creole or whole-grain mustard
2 teaspoons chopped garlic
1 cup water
1/2 cup heavy cream
1/4 cup olive oil
2 large baking potatoes (about 2 pounds),
peeled and grated (squeeze the grated potatoes
with your hands to remove excess water)
1 pound thinly sliced corned beef shredded
8 large eggs
1 tablespoon chopped fresh parsley leaves
Melt the butter in a large, heavy saucepan or Dutch oven over medium
heat. Add 2 cups of the onions, 3/4 teaspoon of the salt and 3/4 teaspoon
of the black pepper. Cook, stirring, until the onions are soft, about four minutes. Add the cabbage and sugar and stir until the cabbage is slightly wilted, about three minutes. Add the mustard and garlic and stir to mix.
Add the water, stir, cover, and cook for 20 minutes stirring occasionally.
Add the cream, stir to mix. and cook, covered, for 10 minutes. Remove
from the heat and keep warm.
In a large nonstick skillet over medium-high heat, heat the olive oil. Add
the remaining 1 1/2 cups onions, the remaining 1 teaspoon salt, and the
remaining 1 teaspoon black pepper. Cook, stirring, for two minutes.
Add the potatoes and spread evenly over the onions. Cook, flipping the potatoes about every minute and gently mashing them until golden
brown, about 8 minutes.
Add the corned beef and cook, stirring and pressing it into the hash
browns, for two minutes. One by one, crack the eggs over the mixture, placing them about 1/4 inch apart, reduce the heat to low, cover, and
cook until the eggs are set, 7 to 8 minutes.
To serve, spread about 1/2 cup of the cabbage in the center of each
serving plate and top with a wedge of corned beef hash with an egg.
Sprinkle with the parsley and serve.

Featured Archive Recipes:
Faith and Begorra (the wearin' o' the green)
Irish Boiled Cabbage with Smoked Pork Butt


Index - Main Dish Recipe Archives
St. Patrick's Day Recipes!
Daily Recipe Index
Recipe Archives Index
Recipe Search